Description
THE RACE
The original Brooklyn Marathon returns (for one year only?) in the form of the NYCRUNS Prospect Park Marathon! For good measure, we added a half for those of you who want less laps of Prospect Park and an ultra for those of you who want more.
Feel like doing this one independently? You may also choose the virtual option.
This race is part of the Triboro Challenge, see below for details
Event details and schedule
THE COURSE
The USATF-Certified, Boston Qualifying marathon will comprise 6 full loops and 3 lower loops of the park.
We are still determining the exact courses for the half marathon and the 50K, but half marathoners can expect to climb the hill between 2 and 3 times and ultra marathoners can expect to see that hill 2-3 more times than the marathoners. These courses will be certified.
One thing you should not expect is mile markers, but we will have signage to help you keep track of where you are on the course.
COVID-19
COVID-19 has changed many things about our events. The following procedures may be in effect for this event:
You may not attend the event if you have experienced symptoms of COVID-19 or tested positive in the fourteen (14) days prior to the event.
No guests are allowed at the race site
If you test positive for COVID-19 within the fourteen days following the event, you must email theteam@nycruns.com so that we may notify staff and participants as necessary.
Prior to the race you will receive details on exact procedures for this event.
---
AMENITIES
Bag check will be provided. To reduce interaction with staff, we encourage you to avoid checking a bag. If you plan on checking a bag, you must use the single clear bag provided by NYCRUNS. You may not put another full bag/backpack/briefcase inside the clear bag. All items must fit inside the clear bag. NYCRUNS reserves the right to search your bag at any time.
Toilets will be provided and cleaned throughout the event.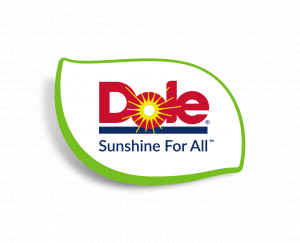 While we encourage you to bring your own hydration, water and Gatorade will be available on the course and at the finish. Due to COVID-19, we will forgo bagels, spreads and fresh fruit but water at the finish will be delivered in a goodie bag along with Gatorade, Dole Fruit Bowls in 100% Juice and other snacks.
The giveaway for this race will be a tech shirt* and medal. Free finish line photos will be available on your results page within a week of the race.
* In order to cut down on waste, we try not to overorder and sizes are not guaranteed.
---
BIB MAILING
There will be no pre-race or race day pickup for this event. Bib mailing is the only way for in person participants to get their bib for this race and is included in the cost of registration. Shirts may be picked up on race day. You must have your bib pinned to your chest to enter the race site.
Shirts and medals will be mailed to virtual participants. Virtual participants will not receive a bib.
Please make sure the shipping address provided at the time of registration will be valid when your items are shipped, 5 - 10 days before the race.
---
COST
See chart below. NYCRUNS members receive a 10% discount, race deferral rights, and other perks. Race day registration (if available) is cash or credit, no checks please. Register early to make things easier for us and cheaper for you!
| | | | |
| --- | --- | --- | --- |
| | Marathon | Half Marathon | 50K |
| Through 9/6 | $100 | $80 | $100 |
| Through 10/3 | $110 | $90 | $110 |
| Through 10/10 | $120 | $100 | $120 |
| Until Registration Closes | $150 | $125 | $150 |
| Virtual Option | 50% above | 50% above | 50% above |
---
THE TRIBORO CHALLENGE
You like your bling and you want everyone to know how hardcore you are? Then run either the NYCRUNS Brooklyn Marathon or Brooklyn Half Marathon, the NYCRUNS Queens Half Marathon or Queens 5K, and either the NYCRUNS Central Park Half Marathon or the NYCRUNS Big Apple Half Marathon and in addition to the great medals we give out for each race, receive a great commemorative medal hanger!
---
RESULTS, AWARDS, FINISH LINE PHOTOS & VIDEO
Results will be emailed (often during the race) and the full results will be posted on our results page after the race. Finish line photos and video will also be available on the results page several days after the event.
Awards will be given to the top three male and female runners overall in each race. Age group awards in the will be awarded to the top three in each of the following age groups: 19 and under, 20-29, 30-39, 40-49, 50-59, 60-69 and 70 and over.
Our awards policies are available here.
DIRECTIONS
The closest subway is the Q at Prospect Park. Note that it may be up to a 15 minute walk between packet pickup in the festival area and the race start areas so please plan accordingly.
Please check MTA Trip Planner for up to date and detailed mass transit directions and Google Maps for driving directions. Parking is limited at all of our events, we strongly encourage you to use mass transit.
---
POLICIES
The standard no-refunds, no-deferrals, no-transfers policy applies, unless you are signed up for the NYCRUNS Membership Program. NYCRUNS members receive a 10% discount, race deferral rights, and other perks. Strollers or dogs are not allowed in NYCRUNS races and you may be disqualified if earbuds or headphones hinder your awareness. You must remain on pace to finish within the time limit in order to receive course support and an official finish time. Please familiarize yourself with our complete policies and rules of competition.
As per the Protecting Young Victims from Sexual Abuse and Safe Sport Authorization Act of 2017, any adult interacting with amateur athletes, defined as a child or minor under the age of 18 that participates in youth running programs or any events hosted or operated by NYCRUNS, has a duty to report a reasonable suspicion of sexual misconduct such as child sex abuse, non-consensual sexual conduct, sexual harassment or intimate relationships involving an imbalance of power within a 24- hour period to local law enforcement by calling the New York State Central Register at 800-635-1522. Participants found to be listed on a sex offender registry, convicted of a sex crime, or caught having, creating, or distributing child pornography will be immediately barred from all NYCRUNS events.
---
RACE CONTACT